Red Chief
No 551 JHA/150, Alambagh

Ramnagar

Lucknow

-

226005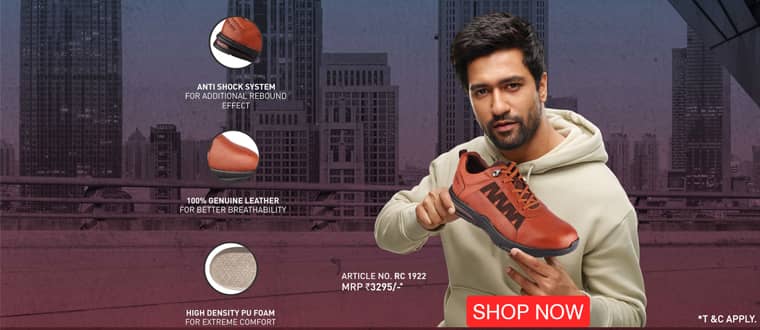 About Red Chief
Leayan Global Pvt. Ltd, the fast growing part of RSPL, is a respected name in leather industry since 1995. It's an assemblage of potential manufacturing units with an unbeaten experience of 16 years. RSPL Limited started its primary business with a single production unit with its own FMCG soap Brand- GHARI in the year 1988. With its innovative and hardworking attempts, GHARI became a leading FMCG brand in India.

The footwear range of Leayan Global Pvt. Ltd was launched under the brand name RED CHIEF in 1997 to meet growing demand for branded high quality leather footwear. The company is a complete leather and footwear manufacturer with its own tannery and two manufacturing plants. This recognition is inspiring the team to increase its production capacity and fulfill the growing needs of consumers.
The address of this store is No 551 JHA/150, Alambagh, Ramnagar, Lucknow, Uttar Pradesh - 226005.
Mon

10:00 AM - 10:00 PM

Tue

10:00 AM - 10:00 PM

Wed

10:00 AM - 10:00 PM

Thu

10:00 AM - 10:00 PM
Fri

10:00 AM - 10:00 PM

Sat

10:00 AM - 10:00 PM

Sun

10:00 AM - 10:00 PM
Other Stores Of Red Chief
Cash

Cheque

Debit Card

Master Card

Online Payment

UPI

Visa
Shoe Shop
Casual Clothing Store
Formal Menswear Shop
Formal Clothing Store
Clothing Shop
red chief shoes
red chief shoes with price
red chief formal shoes
red chief shoes for men
Leather shoes for men
Footwear Shop
Leather belt Shop
Casual Shoes for men
Leather Accessories
Garment Shop
Red Chief store near me
Red Chief shop near me
red chief showroom near me
red chief shoes leather
red chief boots
red chief jacket
red chief casual shoes
Red Chief sandels
red chief boots for men
red chief new model shoes